RASL Minor Tutors – The transdisciplinary RASL Minor at the Rotterdam Arts and Sciences Lab, Netherlands was introduced in September 2019 and was collectively taught by Josue Amador (Codarts), Sami Hammana (WdKA), Dieuwke Boersma (WdKA/Erasmus University), and Çağlar Köseoğlu
(Erasmus University). They spoke with Renée Turner about their approaches to transdisciplinary learning and teaching, addressing student needs, conflicts, and collaborations.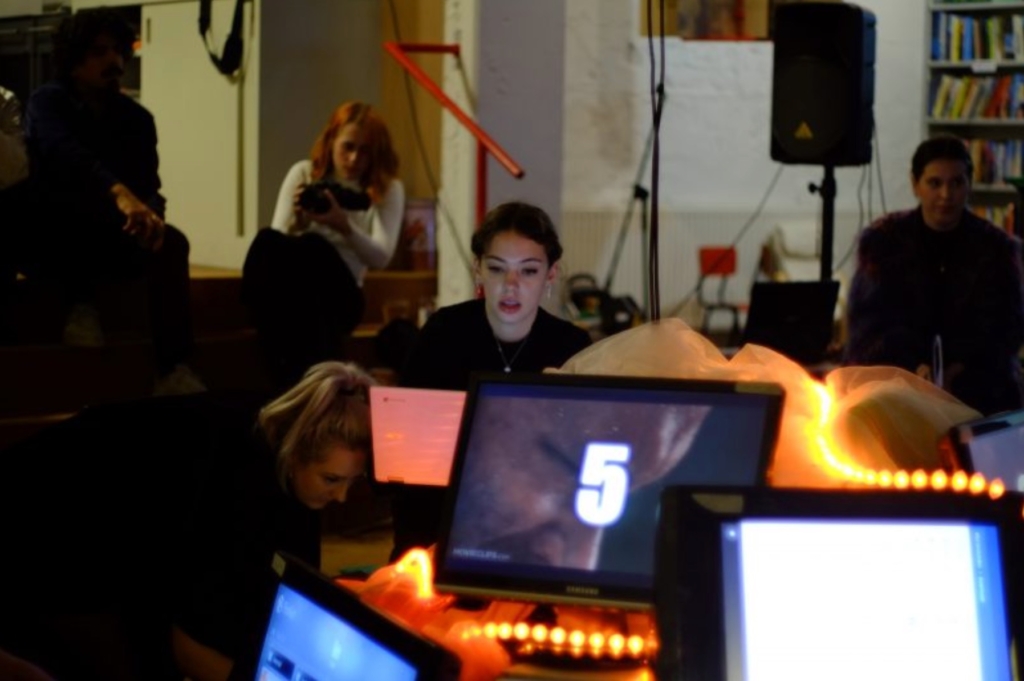 The transdisciplinary RASL Minor was introduced in September 2019 and was collectively taught by Josue Amador (Codarts), Sami Hammana (WdKA), Dieuwke Boersma (WdKA/Erasmus University), and Çağlar Köseoğlu (Erasmus University). Conversing with Renée Turner (WdKA), the you, in this interview is shorthand for the whole teaching team.

On the significance of space and community:

Renée Turner: Looking back, what would you say are the preconditions of transdisciplinary learning?
Minor Tutors: We found it crucial to have a space outside of our three institutions which would offer an equal and unfamiliar starting point for all to work. In our case, we were able to work at Het Wijkpaleis, literally translated as 'The Neighbourhood Palace'. It is a local community centre which was recently relocated to a former primary school on the Claes de Vrieslaan street. Like us, they were also in a phase of building up new things.
The students were invited to think about how they could help support the Wijkpaleis in what they called a "social return", meaning restoring the social function of the building. When we entered we were given two empty rooms: an old classroom and a former teacher's lounge. Students cleaned the space and helped with moving the last boxes. In general, it was amazing to see, how within two days, the students came together, collected items from across Rotterdam, and made their own learning environment. As a result, they felt comfortable and the space was really theirs. As teachers, we were guests in the students' space, rather than the usual scenario where students come to "your" class. This process of making a common space together fostered and accelerated a sense of community among the students and between the students and teachers.
On unconditional hospitality, studying and refusing the call to order:
RT: It sounds like students really inhabited the building and made it their own. How did that impact the dynamics of the class and learning?
MT: It profoundly changed how we all related to each other and in general, made us reflect critically on the hospitality of our learning institutions. Hospitality within a conventional educational setting is very conditional. It is always, as Jacques Derrida explains, subject to certain reciprocal duties in relation to the rights of the host.1 Students have to act and think in certain pre-conditioned ways and in return, the institution '" grants" them hospitality, safety, and even diplomas. Whereas our students, and we as tutors, experienced a sense of unconditional hospitality without, or at least with lesser, restrictions on our behaviour. This led to what Fred Moten and Stefano Harney describe as 'studying'. 2Studying is refusing this call to order: to behave, act and think in certain prescribed ways. Studying, framed in this way, is not limited to the university. It is walking, talking, eating, dancing, etc., with others. Rather than teaching them something, we learned together. As tutors, it was a great pleasure to study with students, and it felt liberating to get out of our own 'ticking the box' model of thinking.
On risk, vulnerability, building trust and staying with the trouble:
RT: One of the things that is striking about Moten and Harney and their notion of studying is that it requires shared openness and the capacity to allow for emergent forms of engagement. It taps into pedagogies of vulnerability that bell hooks raises in Teaching to Transgress. How did you navigate feelings of vulnerability, trust, care and agency?
MT: As bell hooks explains, when you encourage students to take risks, you have to create a place where they can be vulnerable. You cannot expect your students to take risks if there is no space for them to share doubts, insecurities and hesitations. You cannot expect them to just forget about their lives outside the classroom.3 This holistic approach to learning is not automatic. You have to invest a lot of time and energy to build a reciprocal relation of trust not only between teachers and students but also between teachers and teachers.
Our relationship of trust and care was built in similar ways to how most students build their relationships: we met informally outside the classroom. Before we started teaching together, we went for a drink to get to know each other, and we shared intimate stories about how our lives outside the classroom inform our learning and teaching experiences. Of course, trust cannot be built in one evening, but that informal moment of shared openness was crucial in creating an atmosphere of holistic learning. Throughout the minor, we continued to have these kinds of informal meetings, and this relationship of trust helped us approach students holistically, rather than as representatives of our institutions.
As educators, creating the space and conditions for vulnerability is not always easy. Students are educated to view vulnerability as a weakness, in both themselves and their teachers. The pressure to prove one's "professionalism" coupled with traditional structures that do not acknowledge gender, race, class, disability and sexuality, makes linking confessional narratives to academic discussions is challenging. It is hard not to fall back into modes of "proving" one's credibility, but it is critical to 'stay with the trouble', 4 and as hooks explains, one can only do this by remaining wholly present in mind, body and spirit. You need to link confessional narratives to academic discussions. Vulnerability does not mean one lacks agency. It is actually a state of being which can illuminate, deepen and expand intellectual debates. It fosters a sense of critical friendship with others. And it requires a change of attitude from defensiveness to openness, care, curiosity, honesty and patience.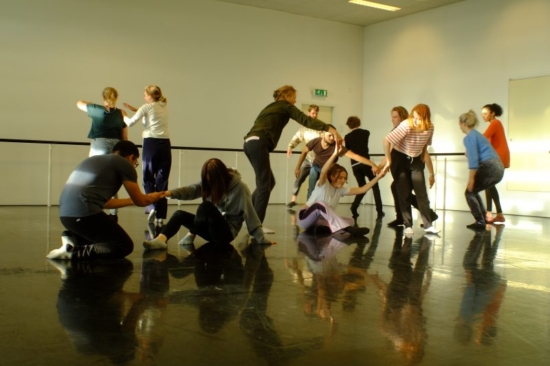 On the false divide between theory and practice and the importance of not knowing: 
RT: In relation to holistic learning, are there pedagogical approaches unique to working in a transdisciplinary context?
MT: We were continually confronted with the false dichotomy between theory and practice: the assumption that conceptual thinking is something immaterial or 'abstract' and making is materially 'concrete'. This divide is especially ingrained in European higher education, where there is an assumption that critical thinking happens in academic universities and not at universities of applied sciences such as Hogescholen, Hochschulen or Polytechnics. Once we started working together in a transdisciplinary context, we quickly said goodbye to these preconceptions and entered the hard process of unlearning and learning at the same time.
In this respect, the minor was a transformative, experimental and pedagogical practice. We had to continually stretch the capabilities of our imagination to understand and value our respective forms of thinking, creating and critically reflecting. We had to acknowledge our unique vocabularies (verbal, performative, visual, aural, etc.), the diverse conditions in which we were used to working, and the different ways we make things public. We encouraged our students to operate from the position of not-knowing. Isabelle Stengers refers to this as the practice of the idiot.5 While sounding simple, it is far more complicated to achieve, because we are trained to assert our knowledge and prove it. It is hard to "admit" that not-knowing might be the best place to start imagining the world differently. Again, that means as a teacher, you too take the vulnerable position of not knowing the answer.
On friction, care and creative guidance: 
RT: Did this ever lead to conflicts or was it smooth sailing?
MT: Originally, we encouraged students to meet in the middle, not as a way of compromising, but as a way of reclaiming and affirming their interconnections. Of course, what happened in practice was a lot of friction and misunderstanding. Our job was to make that friction and misunderstanding insightful, as the beginning of something new, which should not be solved, rushed through or pushed away. To work through the friction, we engaged in a more experimental form of reasoning and a kind of speculative practice. We explored not only what could be possible in coming together but also how to come together without forcing the other to become like oneself. This also meant that we had to challenge the students to go beyond a certain disciplined "politeness" in learning. It is just as important to disagree as it is to agree. The "trick", however, is to see these frictions not as oppositional or hierarchical causes of disagreement but as the effects, the results, of how a new world comes into being. This opens up a way to rethink, remake, relate, re-attune our relationships with each other, our environment, and even the world.
Based on our experience, teachers should have both a critical and sensitive ability to read social dynamics. The 'social' here is not understood as something that only happens in the human symbolic order, but as something much larger. As mentioned earlier, it is also about the way the students were given the opportunity to prepare the space, arrange things around them and make it a comfortable place to learn. It includes even seemingly small gestures like taking care of the plants in the classroom so the plants can take care of us. Attention, care and the capacity to readjust to each other and respond to the environment where you work are fundamental.
When teaching in a transdisciplinary context, teachers should be prepared to find creative solutions when faced with unpredictable struggles emerging from working together. During most sessions, we did not know beforehand what our students needed from us. Since they worked in groups and through various disciplines, their projects dealt with a variety of problems – social, epistemological, etc., – which needed swift, close and creative guidance. We had to continually think about how to work with students in the potentiality of the present, where problems are not represented and reflected upon, but become a matter of concern and care.
On feedback and moving out of comfort zones:
RT: Next to a kind of social literacy, what other attitudes and qualities should be fostered in students to make the most of learning and collaborating in a transdisciplinary context?
MT: As with any study, students should be open and willing to receive feedback. But within transdisciplinary education, they also need to have the capacity to deal with situations outside of their comfort zones and embrace different ways of thinking and unfamiliar working environments. They have to become comfortable with being uncomfortable. Also, they should be eager to learn from each other, in particular, from fellow students who are from different disciplines or institutions. As teachers, we tried to embody this attitude and ethos and moreover, demonstrate what that means in practice.

(This interview was originally published in RASL.NU)
Footnotes and references