Transdisciplinary education is an evolving field where learning through doing proves invaluable. With practice central, this section contains highlights from in-depth interviews conducted with members of all seven partner institutions and other external practitioners who work across traditional disciplinary boundaries.
Conversations touch on various themes, such as success, failure, care, assessments, institutional support, educational spaces as playgrounds, collective value formation, and the power of vulnerability. Although not comprehensive, the interviews nonetheless address some of the challenges facing transdisciplinary education and possible approaches to teaching and learning. 
We hope the interviews can act as inspiration for your own transdisciplinary frameworks.
Note: All texts have been edited for length and clarity.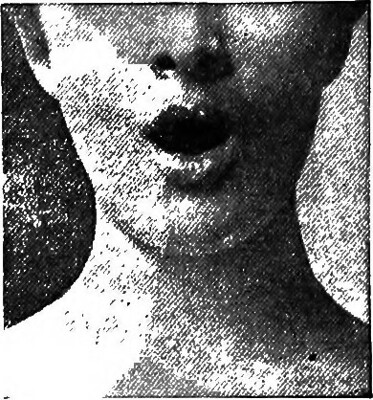 Professor Irene Vogeli is Co-Head of Transdisciplinarity in the Department of Cultural Analysis and Education at Zurich University of the Arts, Switzerland. She spoke to researcher Sinéad McDonald about their MA Transdisciplinary Studies and the key challenges and learnings involved when delivering a programme that brings together disciplines across the arts and design, the sciences, and everyday life
Tamara de Groot is the coordinator of the Arts & Culture Programme at the Erasmus University College, Rotterdam, Netherlands. She is a member of the lectorate Transdisciplinary Education Innovation at Codarts University of the Arts, and she is involved in the development of transdisciplinary (teacher) education across three higher education institutions: Codarts, Willem De Kooning Academy and Erasmus University. She is currently writing her PhD dissertation on innovative educational practices that combine artistic, scientific and societal knowledges, and takes a new materialist approach to rethinking collaboration, transdisciplinarity and educational research. In her educational practice, she works with SF and alternative futurisms to encourage students to question how we construct the narratives of the future, past and present. She spoke to Sinéad McDonald about the RASL Minor, methodologies of assessment, and doing rather than talking.
Dr. Glenn Loughran is an artist, lecturer, and researcher at the TU Dublin School of Creative Arts. His research interests include transdisciplinary education, artistic research, socially engaged art, critical pedagogy, Island studies, and environmental arts. He spoke to Sinéad McDonald on the history of transdisciplinarity, risk, assessment, and transgression.
Renée Turner is an artist and writer whose practice engages with digital narratives, archives, and interdisciplinary collaborative inquiry. Her research is informed by feminist perspectives, and the entanglement of sites, histories, material encounters, and embodied subjectivities. She is a Senior Research Lecturer at the Willem de Kooning Academy and a researcher within the Rotterdam Arts and Science Lab (RASL). She spoke to Sinéad McDonald on creative friction, neoliberalism, vulnerability, and limits.
Professor Michael Haldrup Pedersen is a professor in performance design at Roskilde University, Sweden. His primary area of interest is performance, design and ontologies relating to the role of materiality and practice-based, embodied knowledge.  He was involved in establishing FabLab RUC as an open facility for design and technology experiments and explorations. He is currently interested in futuring, speculative ontologies and utopian theory in relation to experimental and explorative approaches to research, design, teaching and activism. A recent spin off of this is the establishment of the exocollective studio. He spoke to Sinéad McDonald about Makerspaces, employability, and the need for transparency.
Joost De Raeymaecker is an Antwerp-based architect, philosopher, and PhD candidate at the Erasmus School of Philosophy (EUR). His research focusses on the Principle of Sufficient Reason and its transition from critique to care in American pragmatism and French empiricism. In addition, he teaches in the LDE minor 'Modes of Existence: Architecture and Philosophy (MAP)'. He spoke to Sinéad McDonald about hybridity, care, and pirates.
RASL Minor Tutors – The transdisciplinary RASL Minor at the Rotterdam Arts and Sciences Lab, Netherlands was introduced in September 2019 and was collectively taught by Josue Amador (Codarts), Sami Hammana (WdKA), Dieuwke Boersma (WdKA/Erasmus University), and Çağlar Köseoğlu (Erasmus University). They spoke with Renée Turner about their approaches to transdisciplinary learning and teaching, addressing student needs, conflicts, and collaborations.